Red doll. Scary short story
One girl's grandmother died.
Before she died, she told the girl:
"Never play with a red doll that lies in the attic".
But the girl did not listen to her grandmother, took a red doll from the attic and began to play with it.
In the evening, a mother returned from work without one arm.
"Girl," Mom said, "never play with that doll again".
The girl said that she would not take the red doll again.
But the next day she again took the doll to play with.
In the evening, a mother returned without two hands. And again she told the girl not to play with the red doll anymore.
But when her mother left for work, the girl again took the red doll. On this day, a mother did not return from work at all.
And at night, when the girl fell asleep, two red hands descended from the attic and strangled the girl.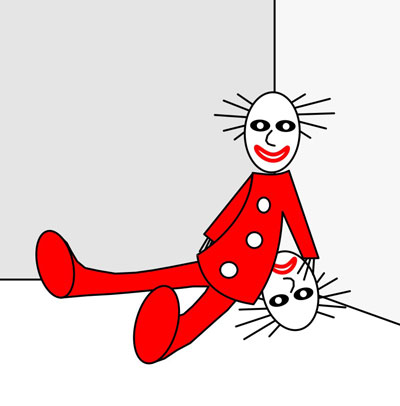 More scary stories:
• The Man with the black face. Scary short story